Forest School
'Forest school is an inspirational process that offers learners opportunities to achieve and develop confidence and self-esteem through hands on learning experiences in a woodland or natural environment.' (Forest School Association)
We aim to promote the holistic development in all those involved, fostering resilient, confident, independent and creative learners.
We offer learners the opportunity to take supported risks appropriate to the environment and themselves.
We believe children should have the opportunity to have regular, long-term access to a natural environment which provides them with inspirational and challenging outdoor learning opportunities.
The children involved are given the opportunity to develop their curiosity, confidence, self-esteem, creativity, empathy, communication skills, knowledge of the natural environment and the ability to assess and manage risks.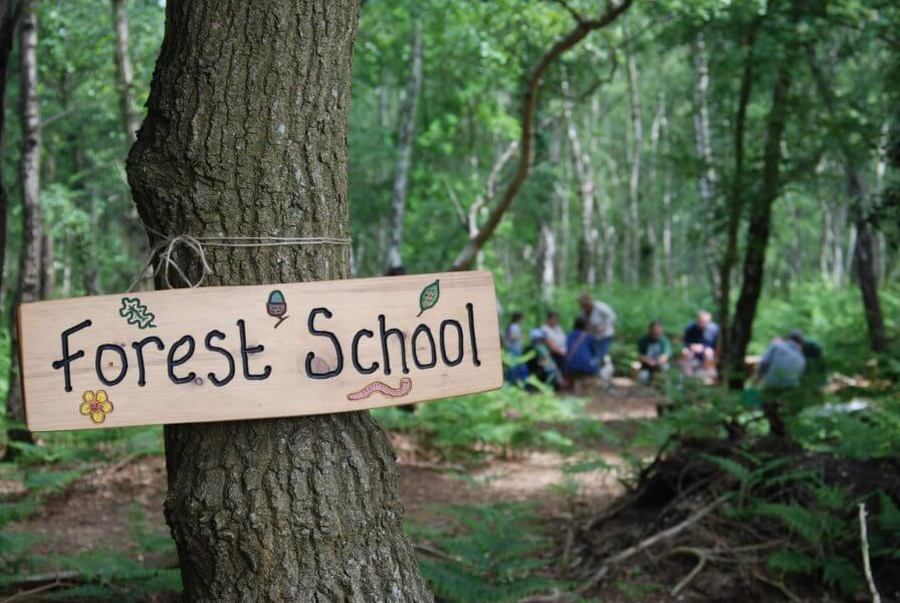 Nursery Forest School Session
We had two very enjoyable sessions where parents and children could explore and have fun in the Mallard Forest school site. This will support the children as they will be able to build on this experience next term and as they make the transition into Reception on their 'Forest Fridays'.
Mrs Dodgson was particularly impressed how the children grew in their confidence during the sessions and how parents allowed their children to do this. We thank all the parents and carers who supported their children to attend these sessions.
Tree Planting with our Reception Parents
The Reception children had a brilliant time planting 150 new trees on the school field Friday 23rd. These will build on the ones planted last year and our aim is to create our very own woodland area at the side of our Forest school site. The children will be able to enjoy this in years to come and will be able to take pride in the fact that they have played an important part in creating this woodland. When the Reception children are in Year 6 and getting ready to move on to Secondary school, their trees should be as tall as they are. We are extremely grateful to all the parents/carers who gave their time to come in and help the children to plant all of the trees.
Cedar Road, Doncaster, South Yorkshire DN4 9HU
Tel: 01302 859116
Email: admin@mallardschool.co.uk